Jurgen Klopp overwhelmed by first league title in 30 years. Liverpool win Premier League after Man City lose 2-1 at Chelsea on Thursday evening.
An emotional Jurgen Klopp broke down in tears after his Liverpool side sealed the Premier League title.
Moments after Liverpool were confirmed as champions following Manchester City's defeat at Chelsea, Klopp told Sky Sports: "This is a big moment, I have no real words. I am completely overwhelmed. I never thought I would feel like this!"
The Liverpool squad and staff had gathered at a hotel in the city to watch the game at Stamford Bridge and celebrated wildly as City's defeat confirmed their status as champions.
"It's very important to celebrate because these moments are unforgettable," said Klopp.
"We have pictures from the season and now we have pictures of the celebrations. And we will create pictures in the future with the parade with our supporters."
"The boys have time together tonight. It's difficult out there still for a lot of people. But tonight we couldn't hold back, we had to come together."
Credit: Sky Sports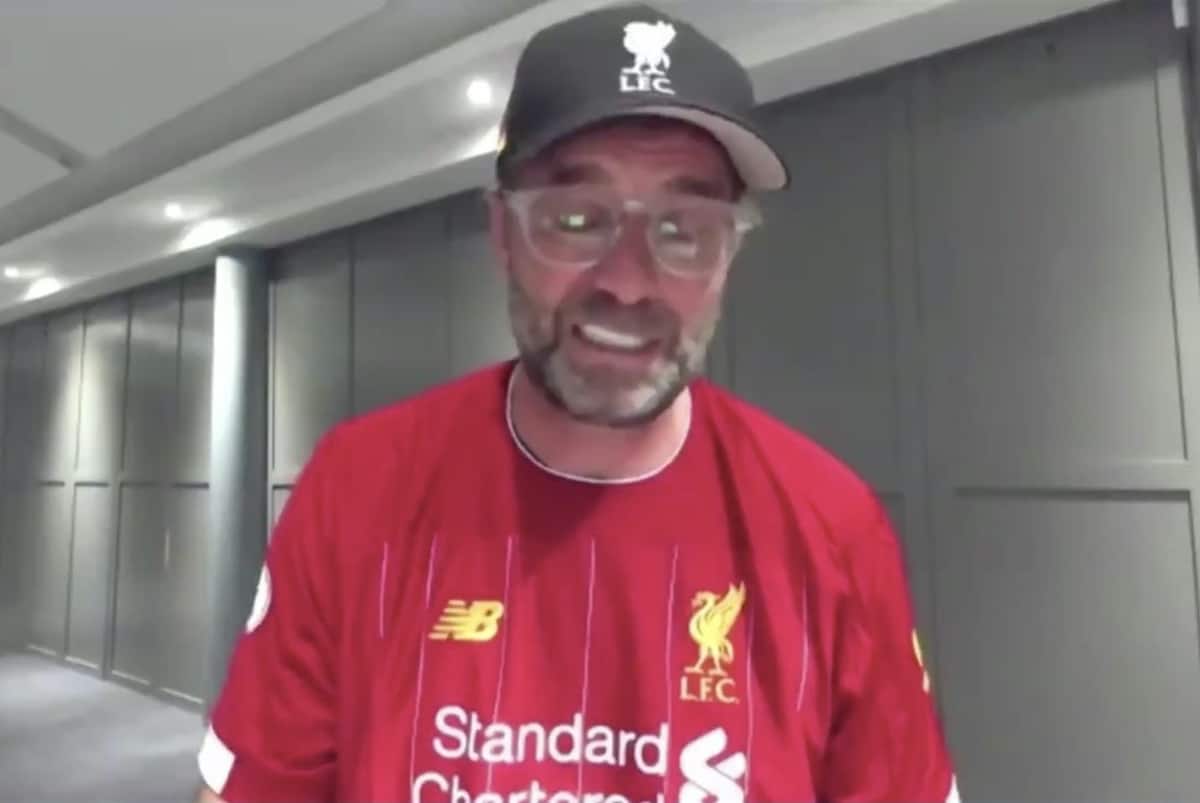 ► Download Application FinalGoal : Andriod & IOS