UEFA confirms 12-day Champions League tournament in Lisbon. Remaining last-16 games on August 7-8; quarter-finals: August 12-15; semi-finals: August 18-19; final: August 23
Champions League knockout games will be played in a 12-day condensed tournament in Lisbon in August, UEFA has confirmed.
The eight teams remaining in the competition will take part in a straight knockout tournament between August 12 and 23.
The four remaining last-16 second-leg matches, including Manchester City vs Real Madrid, will take place on August 7 and 8.
Paris Saint-Germain, Atalanta, Atletico Madrid and RB Leipzig are the four clubs who have already guaranteed their respective places in the last eight.
UEFA president Aleksander Ceferin said they will decide by mid-July whether fans could be present at the respective Champions League and Europa League tournaments.
Credit: Sky Sports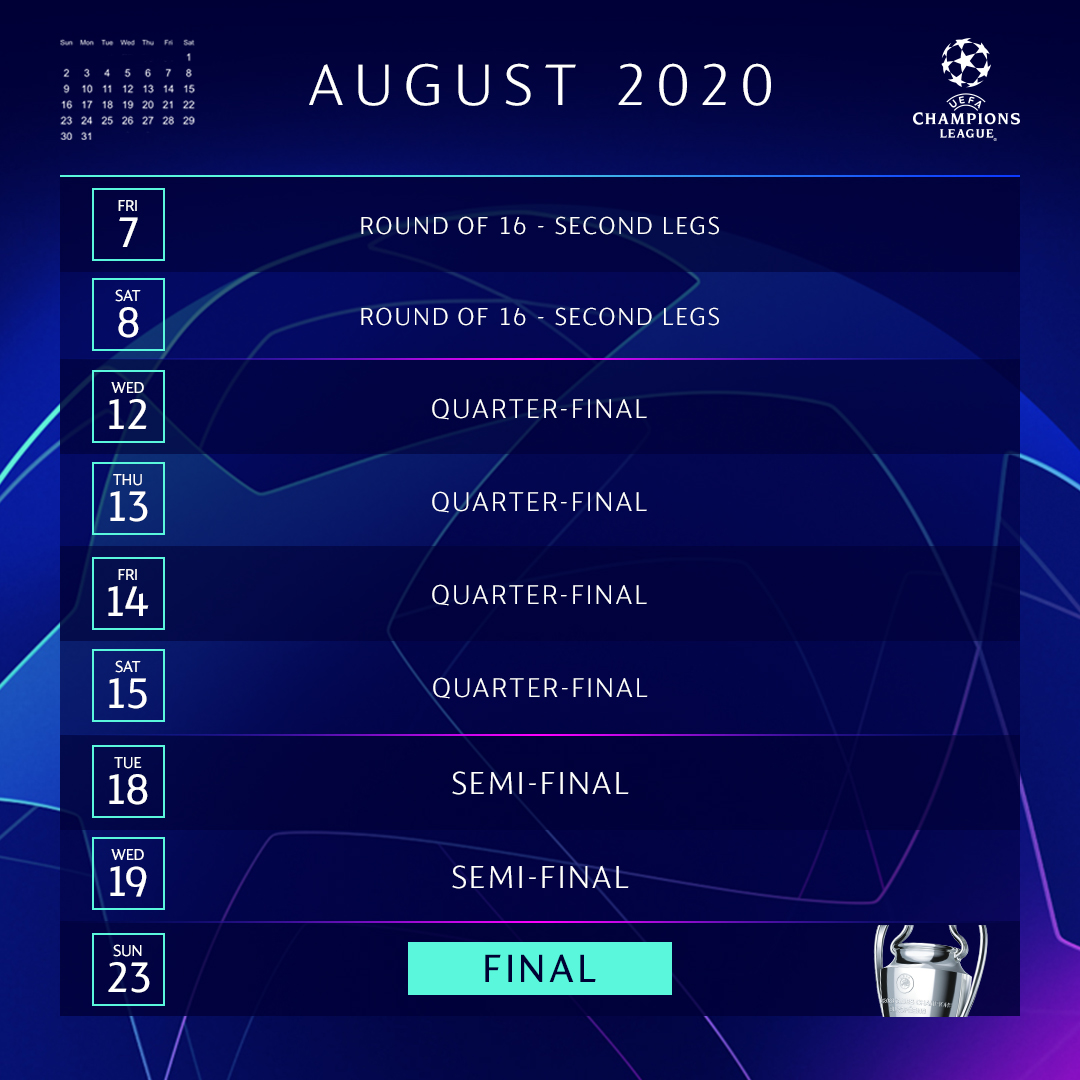 ► Download Application FinalGoal : Andriod & IOS